Essex wedding photographer Gregg Brown shares his advice for creating your own wedding photo list to make sure you don't miss anything…
Booking a professional wedding photographer will guarantee every special moment of your big day is captured on camera. My style is journalistic, which means I move around the room taking candid, natural photographs without getting in the way of proceedings. But I always have a list of moments I am sure not to miss.
I also ask all my couples to give me a list of any individuals or groups of people they would like me to particularly focus on. If a couple would like some posed, group shots I also ask for a list of the people they would like in each photo.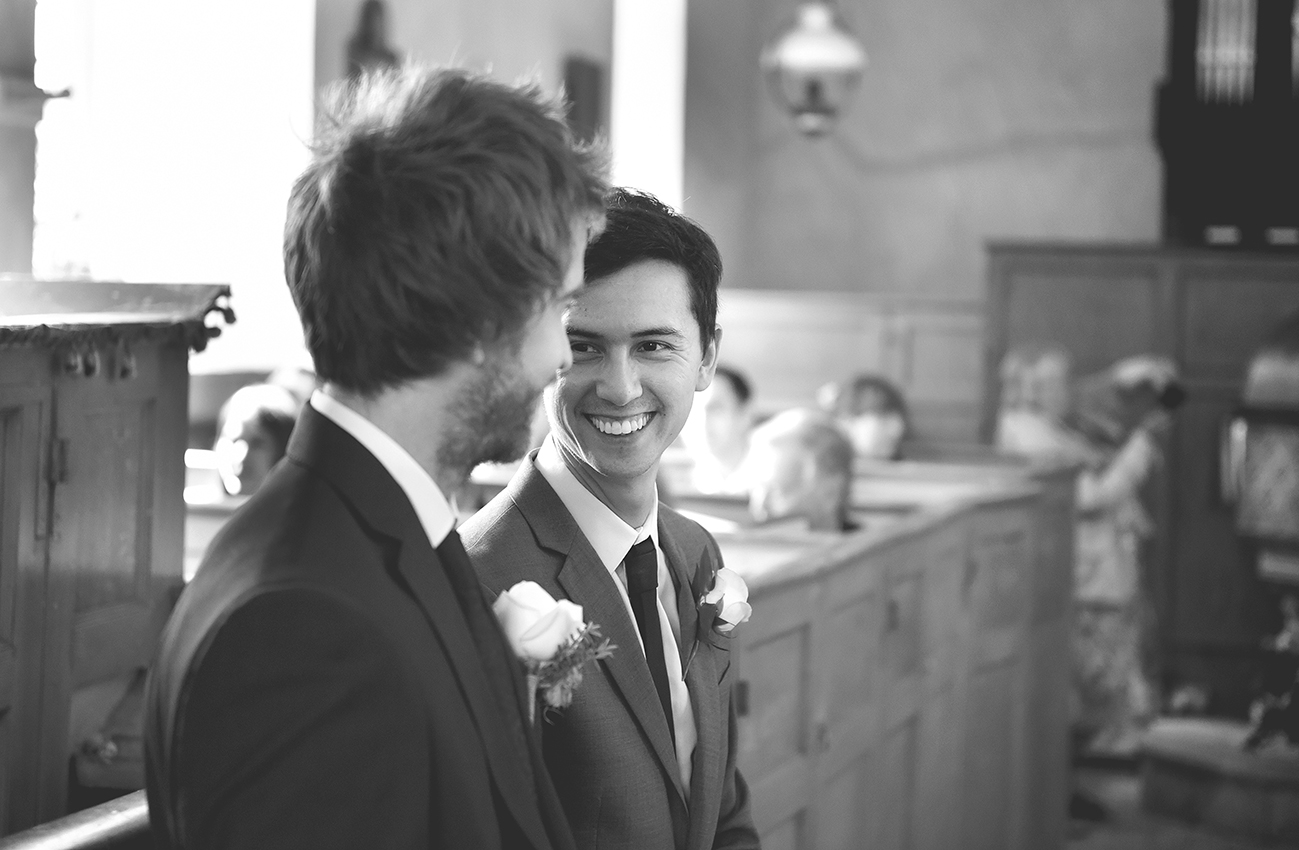 To give you an idea of the shots to expect from your wedding photographer, here are some of my suggestions:
Wedding Morning
Invitations
Wedding dress hanging up
Bride's shoes
Close ups of jewellery, engagement ring and accessories
Bouquet
Finishing touches to Bride's hair and make up
Fastening the Bride's dress
Final arrangements of the Bride's dress
Bride putting on her shoes
Bride catching herself in a mirror
Bridesmaids' and friends' dresses
Bride enjoying a glass of Champagne
Bride with her bridesmaids, friends and family
Portraits of the Bride
Bride walking downstairs and/or to the car
Groom's finishing touches, cufflinks, flower in button hole
Groom with his groomsmen and family
The Ceremony
Exterior shots of venue
Interiors of the venue including chair decorations
Groom arriving
Guests taking their seats
Groom with his best man
Groom with his family and friends
Close ups of decorations
Bride arriving, shots of the car
Bride with father
Bride walking down the aisle
Bridesmaids, Flower Girls, Pageboys, Maid of Honour
Groom when he first sees Bride
Bride and Groom greeting each other
Bride and Groom holding hands
Registrar
Family and friends in the aisles
Laughs, tears and clapping
Close up of order of service, hymn sheets
Readings
Exchanging vows
Best man with the rings
Close ups of rings as they are placed on Bride and Groom's fingers
Wide view of all the guests
Singing of the register
Bride and Groom walking together
Confetti throwing
Family & Friends
Intimate portraits of Bride and Groom
Family and friends hugging the Bride and Groom
Candid shots of friends chatting
Natural pictures of parents, grandparents, great-grandparents
List of group shots requested by Bride and Groom
All wedding guests together
Fun ideas on the day, could include:
Youngest and oldest guest together
Bride being picked up by Groom
Bride and Groom with props
Pageboys and flower girls playing
The Reception
Photos of the venue and decorations
Close ups of wedding favours, place names, flowers
Cake from all angles
Guests taking their seats
Speeches
Bride and Groom's reactions to kind words
Emotional guests
Glasses in the air for the toast
Children hiding under the table
Celebrations
Throwing of the bouquet
Cutting of the cake
First dance
Guests joining Bride and Groom on the dancefloor
Bride and Groom dancing with their families
Close ups of the band
Guests mingling
Plates piled high at the buffet
Bride and Groom departing